Vancouver Home Renovations Company – Serving Downtown & Westside families since 1990‎
ABOUT US
bown and sons enterprises is a fully licensed and insured renovations company serving the Downtown & Westside of Vancouver, offering exceptional service and high-quality workmanship.
We work with home and business owners to develop, manage and execute whole renovations and unique installations. We work with accredited interior designers and trades to deliver special projects from concept to completion on time and on a budget.
bown & sons enterprises owner, Brad Bown started out buying his own "old iron" piece of equipment when he was a teenager and started on a career of land clearing, road building, property development of family lands, and eventually building homes and renovating properties.
Experience and thinking outside the box have often rewarded us with creative and unique solutions to various customer requests. Research, coupled with experience and reliable material suppliers plus our team of licensed, journeymen sub-trades, all workmanship is guaranteed to be of the highest standard and quality.
MEET OUR TEAM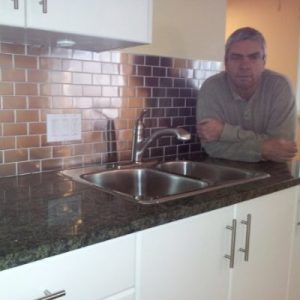 At Bown & Sons, we pride ourselves on our personal attention in dealing with our customers' concerns for all their home improvement, renovation, and building needs. From start to finish, interior and exterior, we will use creative and unique solutions to fit your building needs.
Bradley Brown – Owner